Unsurpassed performance for the serious sportsman
For those thrill seekers who think they've seen and done it all, we'd like to introduce you to the next generation of fun. Hovercraft perform in all-season conditions, so you can travel over land, water, ice, snow, sand, swamps, mud … you name it. Now you can go where boats and other recreational vehicles can't take you.
Want to turn heads?
From the swampy grounds deep in the bayous of Louisiana to the vast, ice-covered waters of Russia - and everywhere in between - the traveling capabilities of a hovercraft are unlike any other recreational vehicle. Hovercraft give you the ability to view the world from a totally unique and exhilarating vantage point. Whether you're a land lover or a water worshiper, you will experience your surroundings in ways you'd never dreamed. Explore, uncover, discover. With hovercraft, the world is your oyster, and once you've tried it, you may never look at recreational vehicles the same way again.
"Flight training with the HTC has helped me save a lot of money as I was able to avoid many bangs,inevitable for a beginner pilot"
Dale Hellemn Hudson, Florida
Come take a Test Flight – and see for yourself!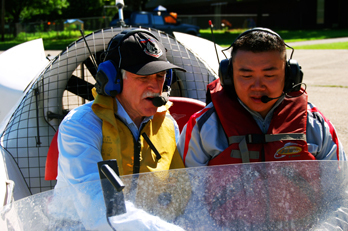 Chuan He, a student pilot from China, takes the hovercraft's controls following his classroom session. See pilot training photos…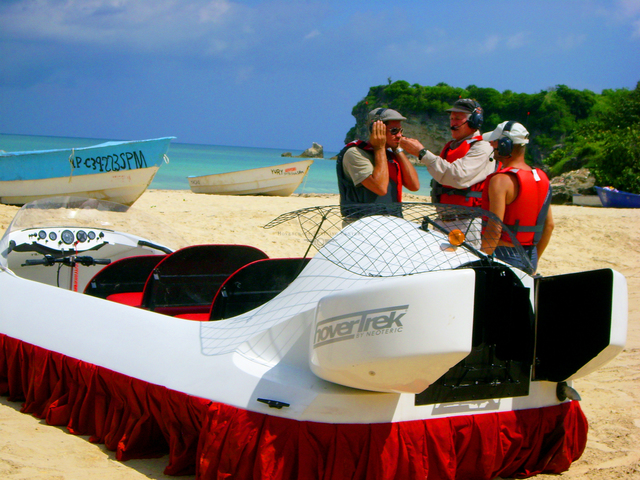 Hovering in the Caribbean: In Punta Cana, the Dominican Republic, Jean Paul Delahaut receives specialized training in hovercraft operations from HTC instructor Chris Fitzgerald. Known for its beaches, facing both the Caribbean and the Atlantic, the area has been a popular tourist destination since the 1970s. See flight training photos …